Itt van az ősz, itt van újra… És vele együtt az iskolakezdés ideje. Ez a tény és a kockás minta divat volt a kiindulópontja legújabb fotózásomnak. Iskolai egyenruhás szerelésemet a következő alapanyagokból állítottam össze: kötött pulóver, fehér ing, rakott szoknya plusz tengerészsapka, válltáska, láncos loafer és karkötő. A kockás szoknya annyira karakteres szereplő, hogy bármivel is viseljük, megadja az uniformis-szerű alaphangot, ezért érdemes visszafogottabb felsőkkel párosítani, a fétis jellegű megjelenés elkerülése végett véletlenül se vegyünk fel hozzá szexi darabokat! Annál inkább jól mutat egy ilyen, szintén markáns cipővel, ami maszkulin jellegével megfelelő ellenpontként szolgál. Mi a helyzet a sapkával? Ezer éve vágytam egy tengerész fazonú darabra, már jóval azelőtt, hogy divatba jött. És most végre megszereztem magamnak! A helyszínt ezúttal a Gyermek Vasút biztosította, ahol a késői érkezés miatt úgy kellett ,,belógnunk" a vonatokhoz, de hát nincs is igazi iskolai hangulat egy kis szabályszegés nélkül!
———————————
The autumn is here, it is here again… And the 'back to school' season is also here with it. This fact and the checked pattern fashion were the basics to my newest photo shoot. I composed my school uniform outfit from these elements: knitted sweater, white shirt, pleated skirt plus navy cap, shoulder bag, chain loafers and bracelet. The checked skirt is a very characteristic role that gives a uniform style touch to any other dresses, that's why you should pair it with some low-key tops and never wear it with sexy things to avoid the fetish like appearance! But it looks very good with also pronounced and masculine shoes like these which are real counterpoints to that. What's up with the cap? I desired a navy style cap for a long, long time, well before it has become a trend. And finally I got it! The location was the Children's Railway where we arrived late so we had to sag to the trains but you know, there are no school vibes without a little rule breaking!
Pulóver / Sweater: Stradivarius
Ing / Shirt: H&M
Szoknya / Skirt: Zara
Sapka / Cap: H&M
Táska / Bag: Zara
Cipő / Shoes: Vagabond
Karkötő / Bracelet: saját / mine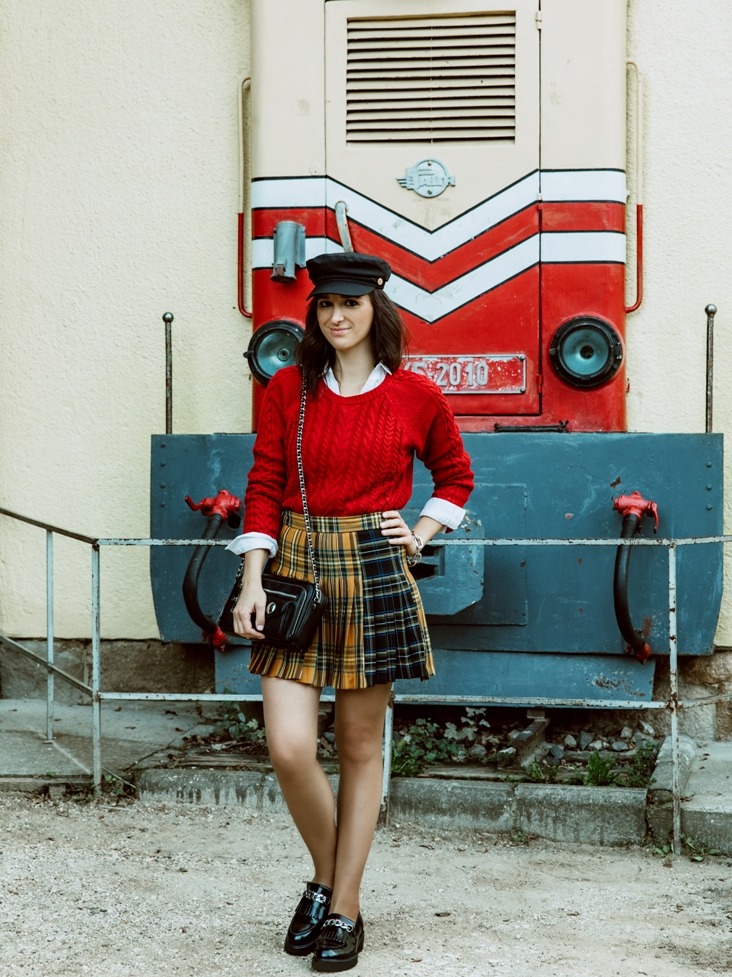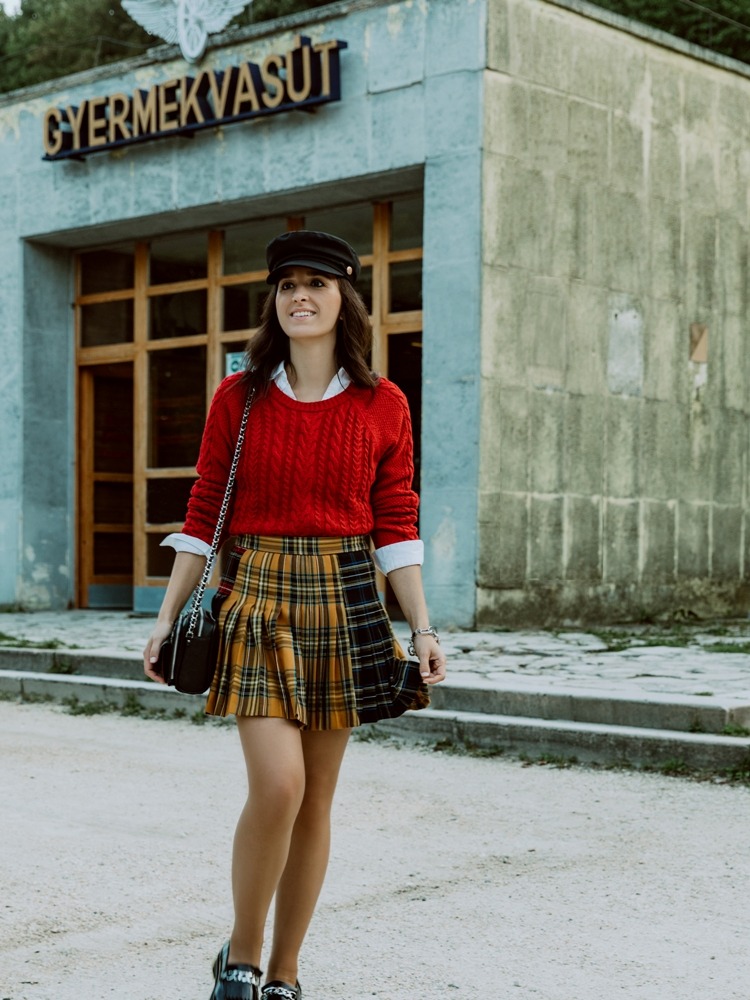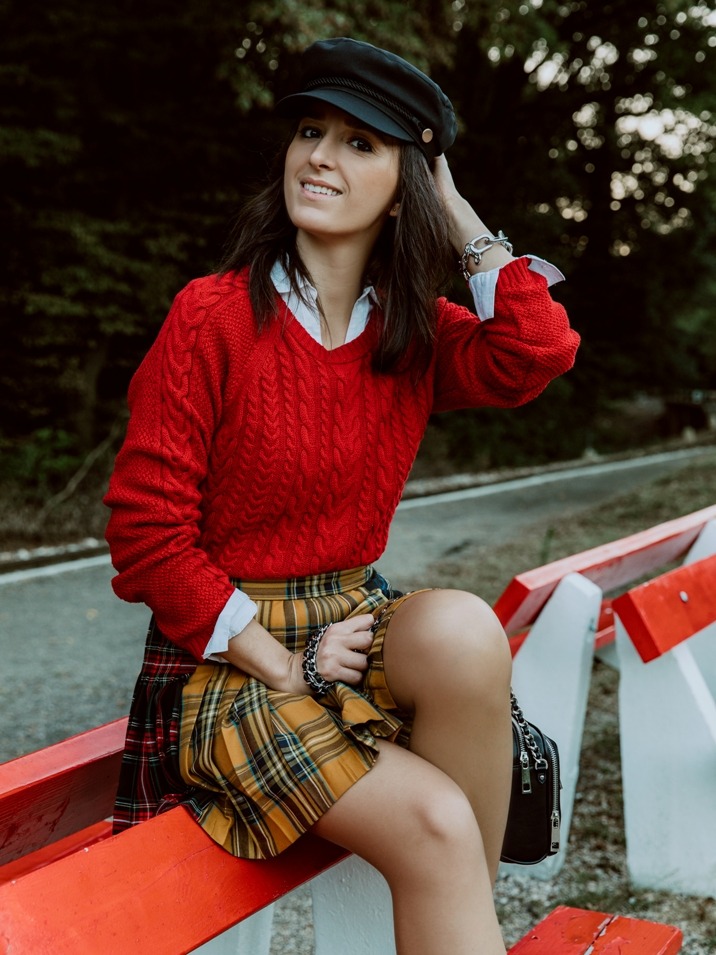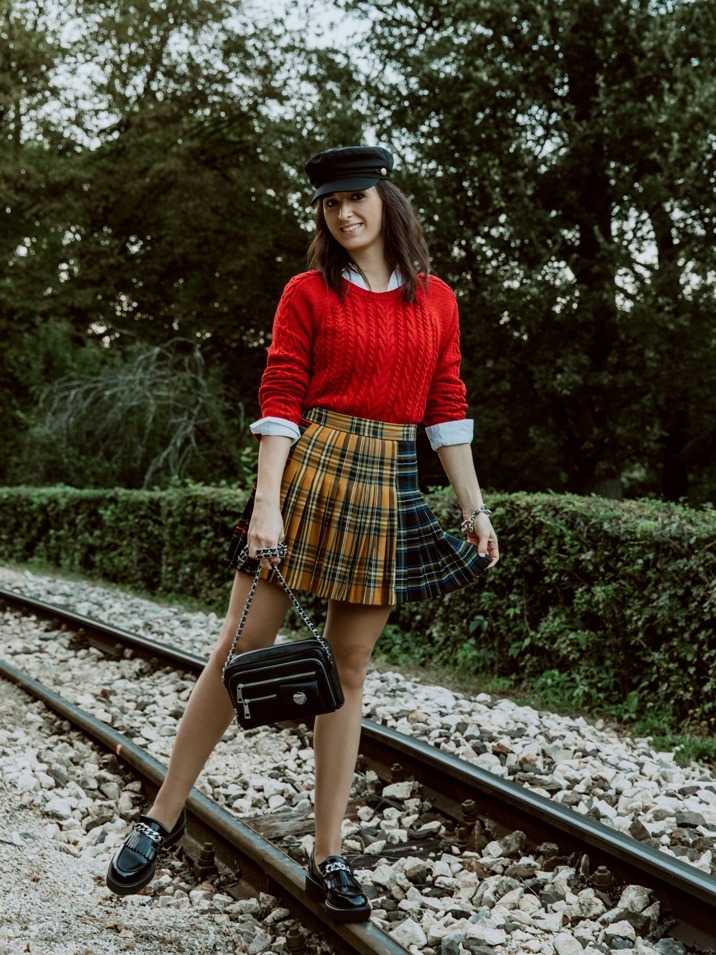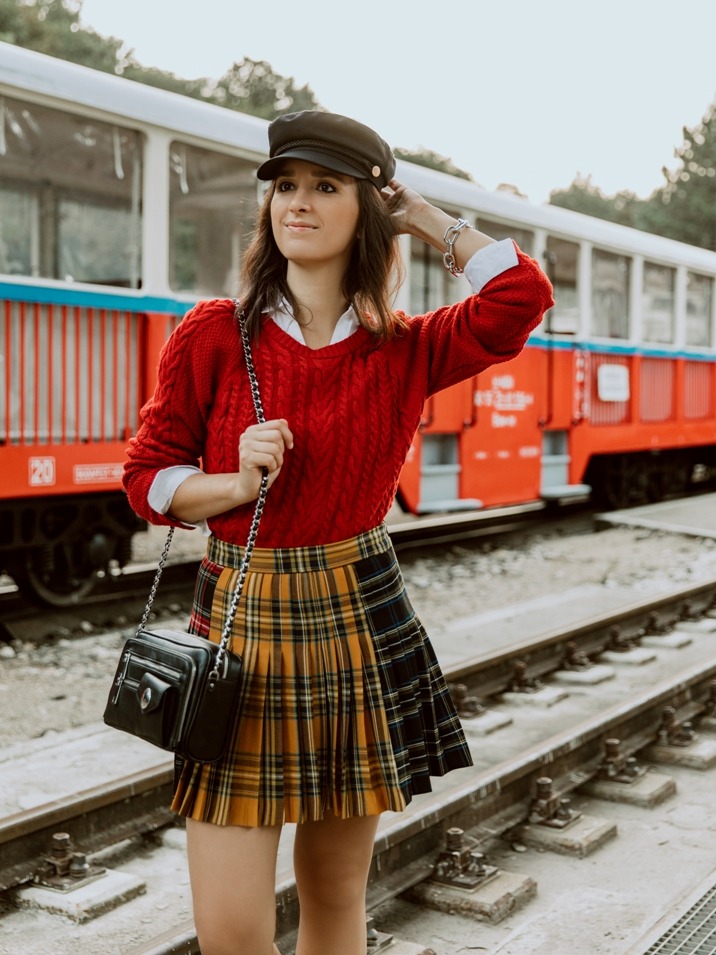 Photo: Bottka Rebeka
A postot támogatta az Arena Mall.