1. Viselj leopárd mintásat, mert az most nagyon divatos!
2. A leopárd minta vadságát finomabb szabásokkal és textilekkel tudod megszelídíteni.
3. Nagyon jól megy hozzá a szintén trendi, teve színű, gyapjú kabát.
4. Mini ruhából a nyaknál és karoknál zártabbat válassz – így tudod ellensúlyozni annak szexisségét!
5. Nőiességedet egy derékövvel mindig tovább fokozhatod, persze csak ha a hasad hangsúlyozható!
6. Érdekes kombináció a szexi leopárd minta plusz a romantikus fodrok.
7. A teve színű, gyapjú kabát örök klasszikus, ami mindig elegáns és stílusos megjelenést biztosít.
8. A szuper szexi, térd fölött érő csizma egyaránt jól mutat minivel és midivel.
9. Mindehhez érdemes egy színében visszafogott, de kialakításában karakteres táskát választani.
10. A természetes stílusú és meleg árnyalatú (arany vagy bronz) ékszerek az igazik hozzá.
1. Wear leopard pattern because it's very fashionable now!
2. You can domesticate the wild cat with low-key cut and textile.
3. The also trendy, wool camel coat is its perfect partner.
4. Choose a mini dress with closed neck and arm parts that compensate its sexiness!
5. You can intensify femininity with a waist belt – but just in case if you can emphasize your belly!
6. The sexy leopard pattern plus romantic frills is a very interesting combination.
7. The wool camel coat is a real evergreen that always ensures elegant and stylish look.
8. The super sexy, thigh high boots look very good with mini and midi as well.
9. Choose a less exciting colour but more exciting design bag next to them!
10. The natural style and warm shade (gold or bronze) jewellery is the best with these.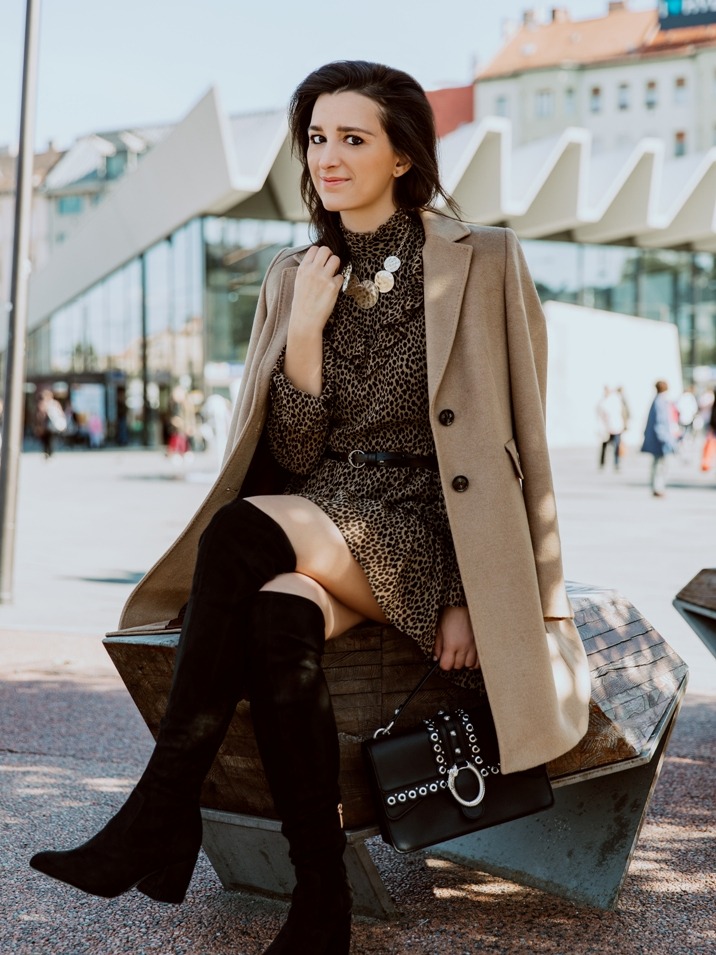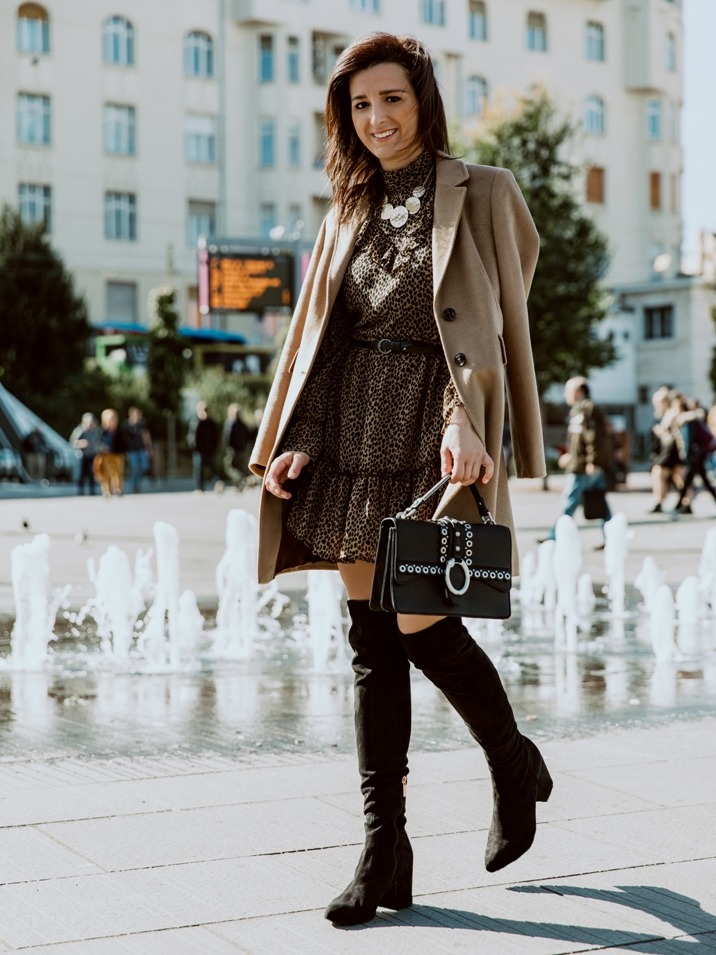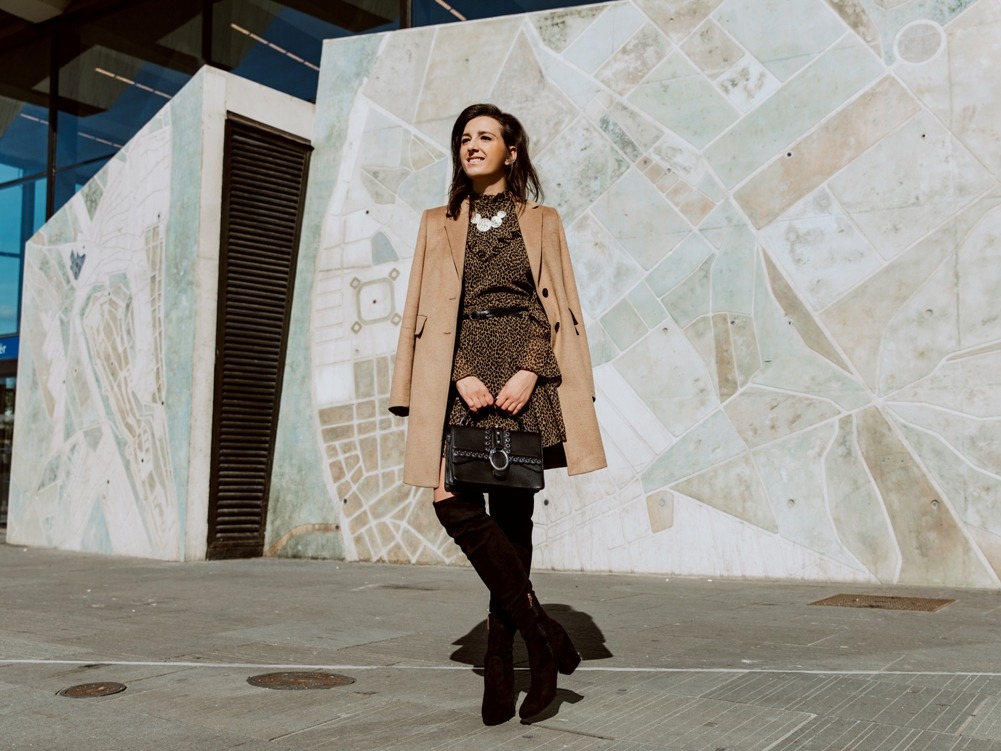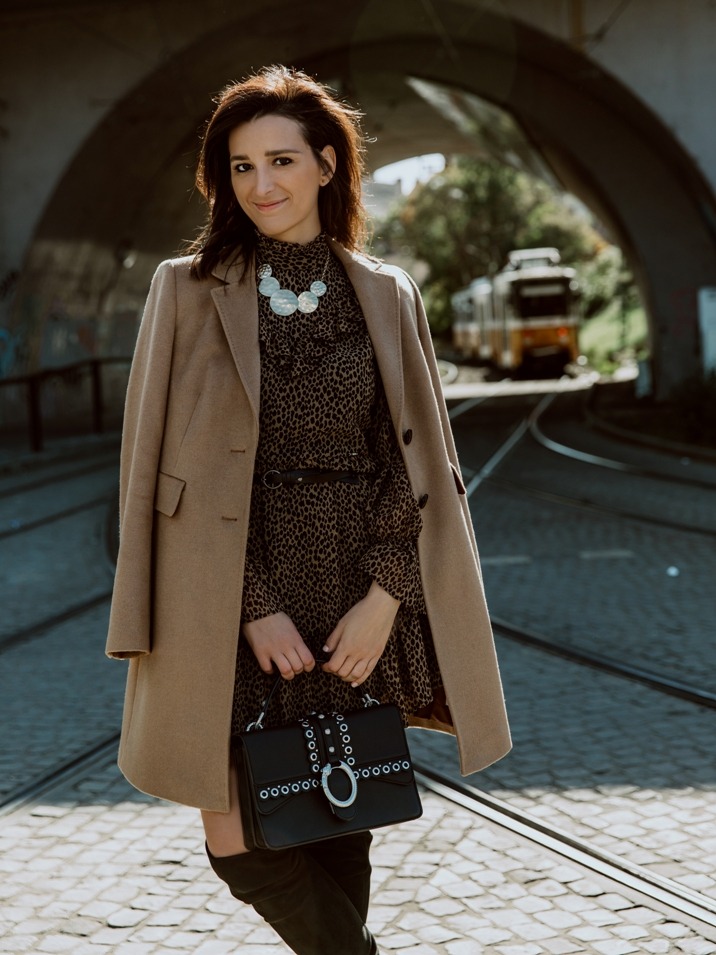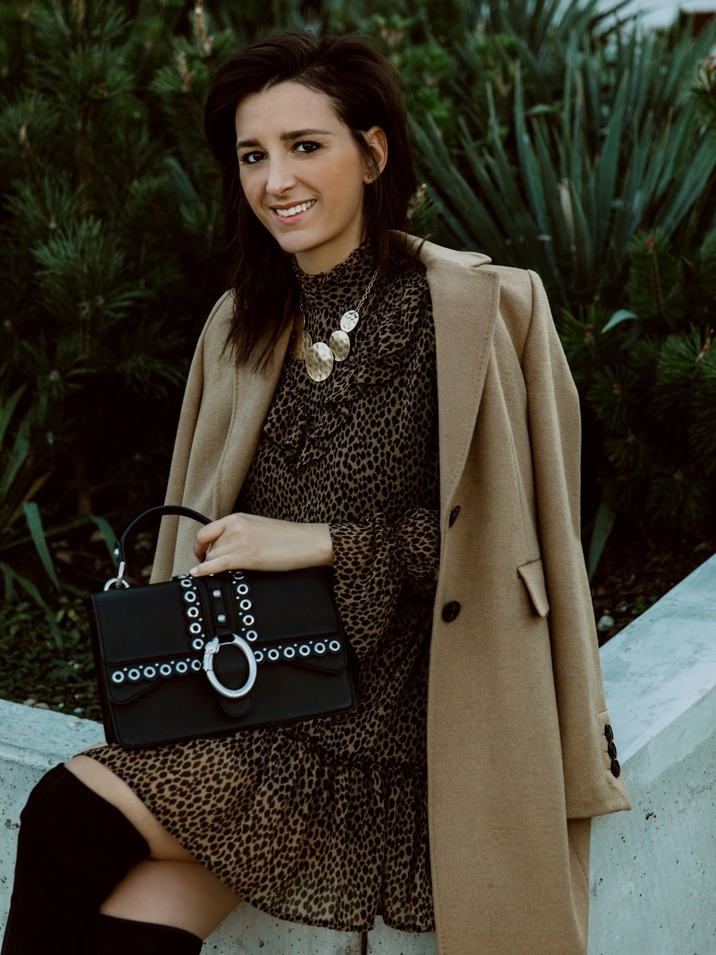 Kabát / Coat: Jake's – Peek & Cloppenburg
Ruha / Dress: Liu Jo – Peek & Cloppenburg
Táska / Bag: Liu Jo – Peek & Cloppenburg
Öv / Belt: saját /mine
Csizma / Boots: Tamaris
Nyaklánc / Necklace: Parfois
Helyszín: Széll Kálmán tér
Photo: Bottka Rebeka
A postot támogatta az Arena Mall.